Five years ago, korfball player Gerald van Dijk and coach Riko Kruit started an adventure. A Surinamese national korfball team had to participate in major international tournaments and then the sport had to be made more known in Suriname. That first one worked. The World Games have been reached. An end station for Van Dijk and Kruit, an intermediate station for Surinamese korfball.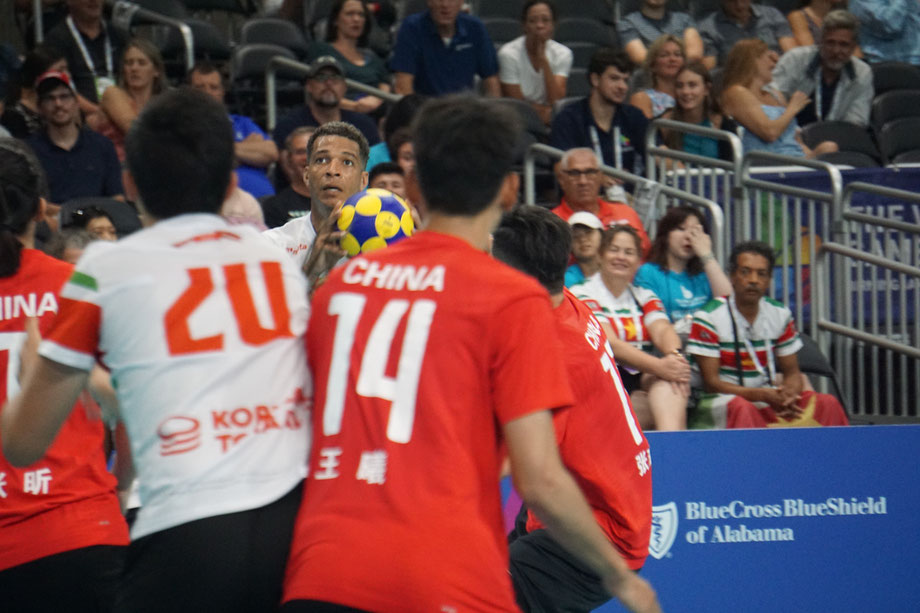 A high five to one, a few cheering words to the other. Gerald van Dijk knows that the tension is on his team when the World Games for Suriname start with the group match against China. A historic moment: for the first time in history, Suriname is part of a team sport at a major multi-sport event. Van Dijk (39) and coach Kruit stop after this tournament and want to get out with a bang. A foundation on which another generation can build.
The journey of the two started somewhere in 2012 at Blauw-Wit in Amsterdam. Van Dijk, with Surinamese roots, was a player and international for the Dutch team. Kruit, who has no Surinamese roots, was the club's coach and wondered aloud why Van Dijk did not play for Suriname. The simple answer was: there is no national team at all, no korfball structure. But a seed appeared to be planted. A seed that took about three years to develop into the idea of starting a Surinamese national korfball team. Kruit: "He called me and said: 'Do you remember that comment you made'? I want to do it. And I want you to be the national coach."
Even then, Van Dijk believed in participating in major tournaments. With Randell van der Steen and Ivar Karsters, both from Blauw-Wit, among others, there was quickly a small base of above-average korfball players. And there were more. "We made calls that we were looking for players with Surinamese roots and went looking for them ourselves. This is how we came across a few undiscovered diamonds." Because those players had been playing korfball at Dutch club level for years, Van Dijk and Kruit knew that their adventure would not be rash. Internationally, where the Netherlands is lonely at the top, Suriname could quickly find a place in the top eight in the world.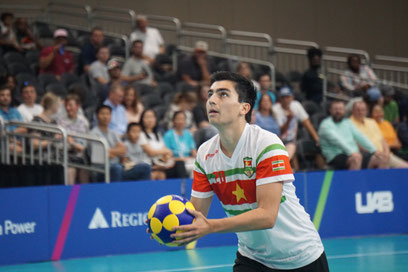 But the goal was twofold. Through participation in World Cups, Pan-American Championships and the World Games, korfball really had to get structure from Suriname. "Both the sport itself and the finances and support. We wanted to go to Suriname for a week before the World Games for a promotional tour, but that costs too much money if we have to do that without support. Contact with the government and the Surinamese Olympic Committee is good in itself, but it is difficult to really set up anything," says Kruit.
Due to the arrival of a new government and a worldwide pandemic, plans to introduce school korfball, for example, had to be stored. It is not yet clear when these can be set up again. "But in ten years' time, the first players from Suriname should have a place in the national team," Van Dijk hopes.
Boom box
The passion and energy of the current Surinamese team is clear. "We want to radiate enthusiasm together. That already starts on the bus to the matches," says Van Dijk. "With a boombox with music, a bit Brazilian. And in the hall we want to get the public on board, we want to be accessible." The team succeeds brilliantly in this goal against China. A group of unknown American spectators in the stands accompanies every goal of the team with loud cheers. The first match is won (25-19).
After the World Games, the adventure for the two creators of the Surinamese plan comes to an end, at least in their current role. It ends for Kruit, but not completely for Van Dijk: "I will always remain connected to the team. It's my baby. I will remain actively involved, I just don't know how yet." Every ending has a new beginning.