As an olympic speed skating champion on ice, some might think Bart Swings is on the wrong track at the World Games in Birmingham, Alabama. But that's far from the truth. Yes, he is a gold medal winner at the Olympics, Swings won the mass start in Beijing this winter, but his long and lasting love he always returns to is skating on wheels in stead of irons. At the World Games he proved he's world class in both disciplines. Swings showed his skills on the 10k points elimination discipline and swung to the gold medal on the concrete at the Powell Avenue Steam Plant.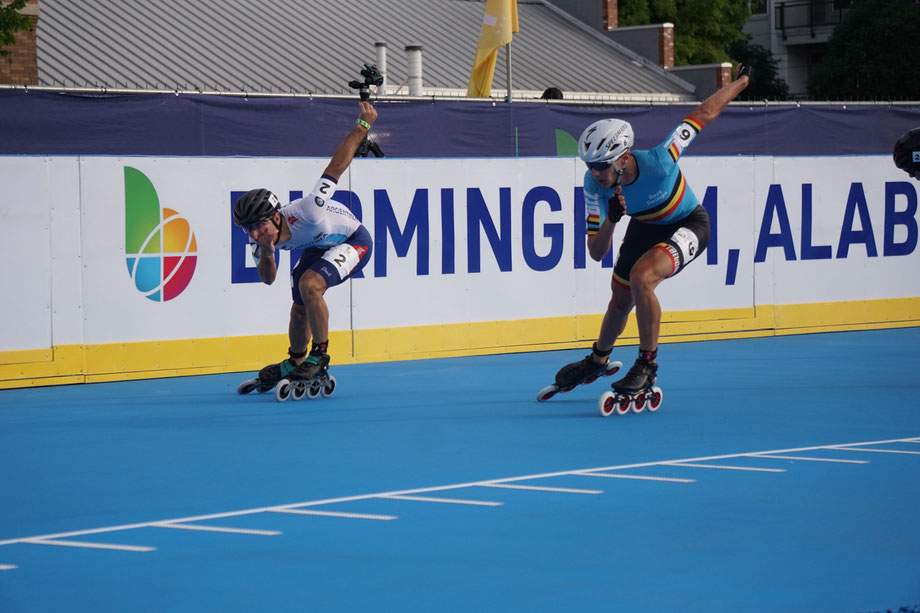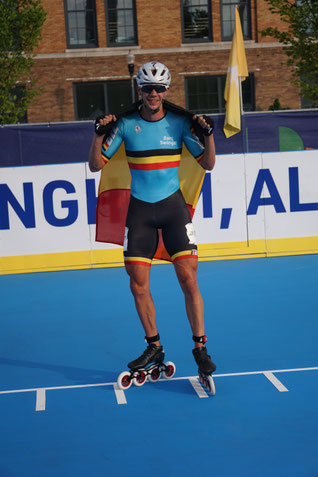 "I'm proud to have won a gold olympic medal and a gold medal at the World Games in one year. I love both disciplines and I think I prove it's possible to combine both", says the Belgian. "I grew up on wheels, so that will always be my first love. The reason why I went to the ice rink is because I wanted to get an olympic medal. Our sport isn't olympic, speed skating on ice is."
The venue at the World Games is a strange one. It's a basically a parking lot with a blue painted track on it. No differences in heights in the corners. It's flat. Swings doesn't mind. He gains his points and closes the deal after 50 rounds. "It was tough because of the heat, but this is a great event. I skate because of my love for the sport. This is the most beautiful sport in the world."
Swings sets an example though for other athletes, who also have olympic dreams. It sounds funny, but skaters from Colombia, Argentina, Ecuador, where the sport is very popular, are thinking about ice. Maybe we'll see Johana Mondragon and Andres Jimenez Torres, both Colombian and both gold medal winners at the first day of skating in Birmingham, in a couple of years at the Olympic Winter Games. Or maybe they stay on wheels and swing like Bart: out of love for the most beautiful sport in the world.